1 event,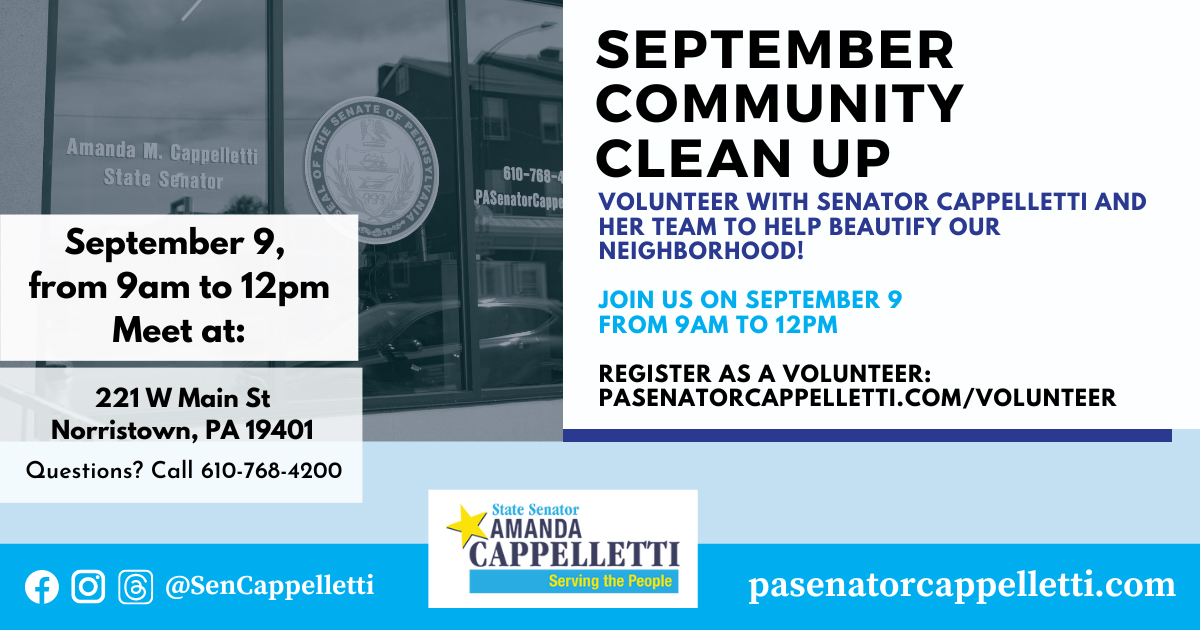 Volunteer to help Senator Amanda M. Cappelletti and other community partners beautify our neighborhood! We will be collecting and properly disposing litter around sidewalks to aid the health and wellbeing of our community.
Sign up to volunteer as a group or an individual!
2 events,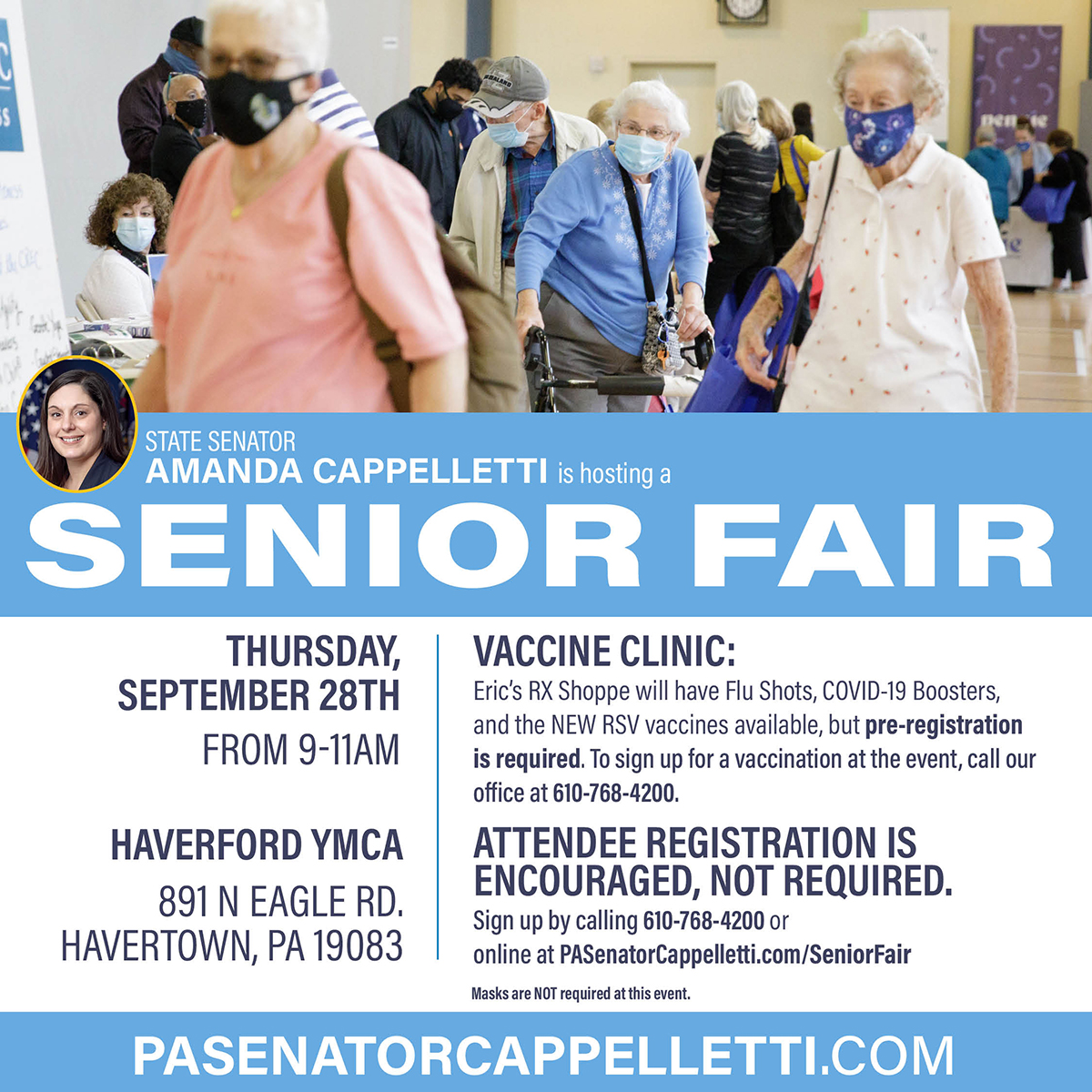 Senator Amanda Cappelletti is hosting her annual Senior Fair on Thursday, September 28th at the Haverford YMCA.
VACCINE CLINIC:
Eric's RX Shoppe will have Flu Shots, COVID-19 Boosters, and the NEW RSV vaccines available, but pre-registration is required. To sign up for a vaccination at the event, call our office at 610-768-4200.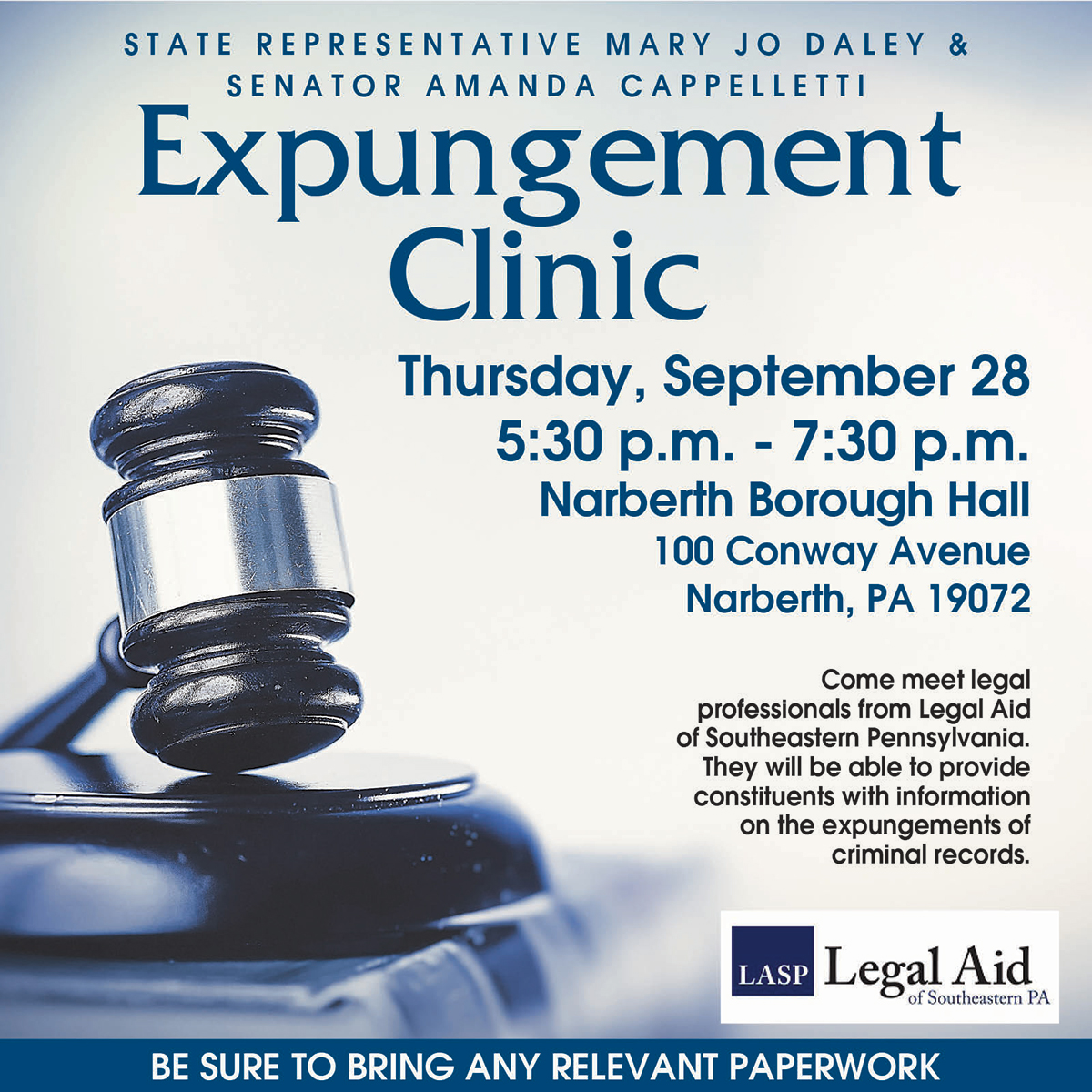 Senator Amanda Cappelletti & State Representative Mary Jo Daley in partnership with Legal Aid of Southeastern PA (LASP) will host and Expungement Clinic on September 28th at 5:30 pm.
All attendees will be able to meet for free with an attorney who will look up their records, tell them about their record clearing options and provide expungement and pardon instructions and forms. Attendees who are eligible for additional services through Legal Aid of Southeastern PA (LASP) may also be able to work with a free attorney going forward to clear their record. LASP provides free representation for low-income and vulnerable clients, such as elders and domestic abuse survivors.
For any questions, contact my office at (610) 896-2832 or Rep Daley's office at (610) 832-1679.