1 event,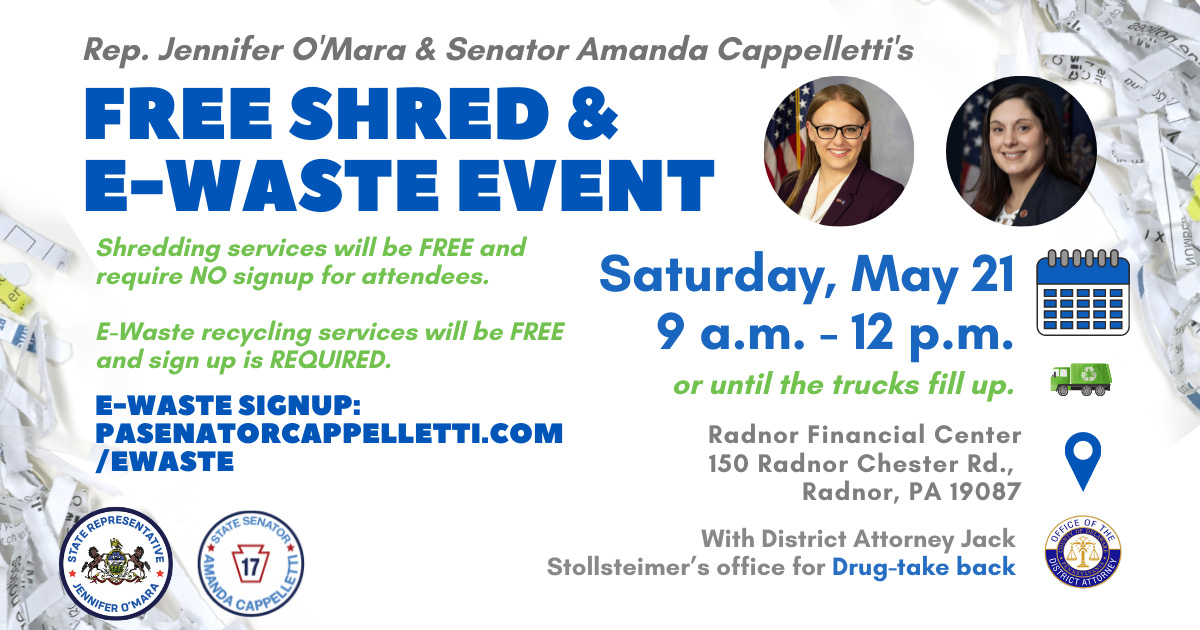 Join Senator Amanda Cappelletti, Representative Jennifer O'Mara, and Delaware County DA Jack Stollsteimer's office for a FREE shred and E-recycling event on May 21 from 9AM-12PM (or until the trucks fill up) at the Radnor Financial Center.
1 event,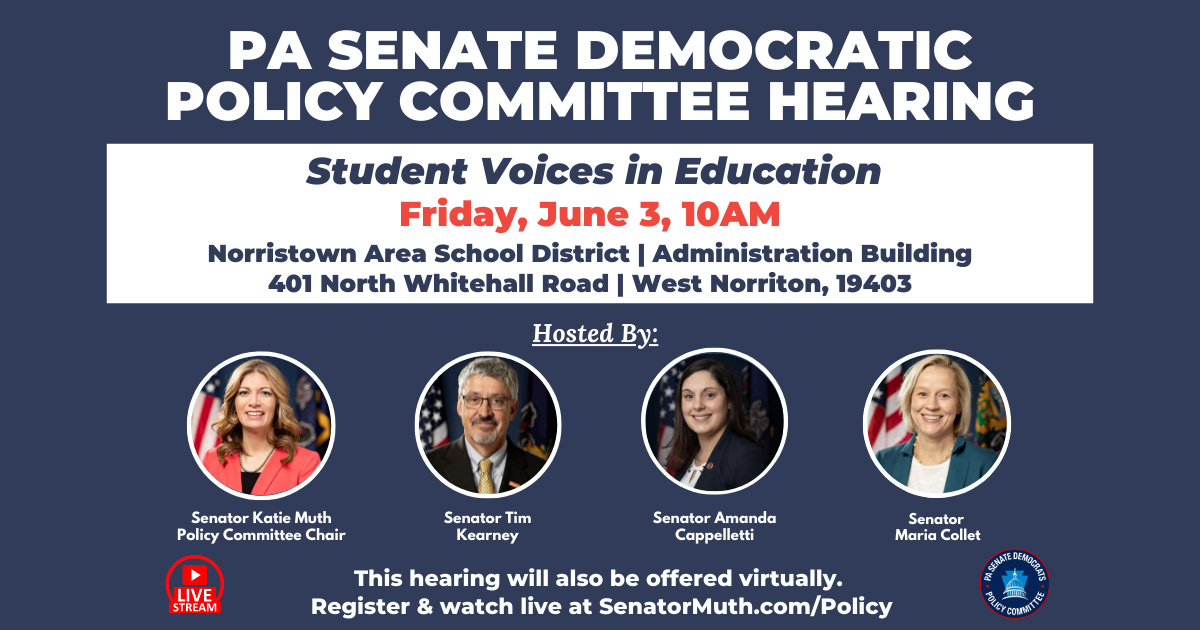 On June 3rd, Senators Kearney, Muth, Cappelletti, and Collett will hold a hearing on student voices in education. Legislators, stakeholders, advocates, and parents dominate the vast majority of Pennsylvania's public debate on hot button issues around education, including equity in schools, school climate, and student mental health. Rarely do the students who are the subjects of these debates get to weigh in on the issues themselves. This hearing will be an opportunity for students from 8 diverse school districts in Montgomery County who have been engaged in dialogue and data-driven research on these critical issues to present their research and experiences to policy makers. Specifically, students will present findings from research projects they conducted using the Psychological Sense of School Membership survey within their schools, that speak to questions of belonging within schools and equity between different student groups. The hearing will give policy makers a deeper understanding of school environments that affect youth mental health, school climate and safety, and inequality – all of which have been identified as top education concerns for policy development by members of the Education Committee and the caucus at large.
This hearing will be held at Norristown Area High School | 1900 Eagle Dr, Norristown, PA 19401 with a ZOOM option for those who wish to participate virtually.
If participating virtually, register in advance for this meeting: https://us02web.zoom.us/meeting/register/tZUlde-tpz8uHtFraJyxOfzrnbeuesjcXHh-